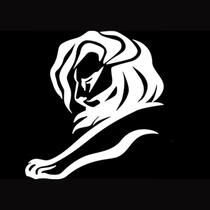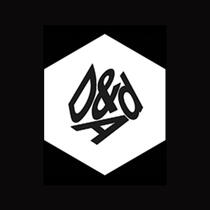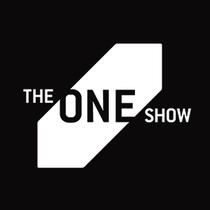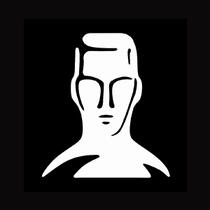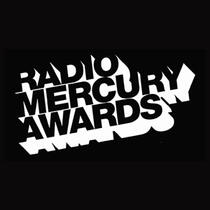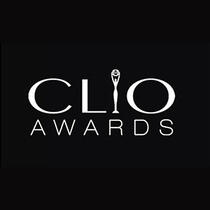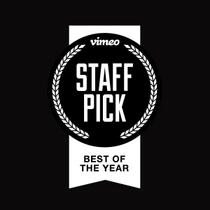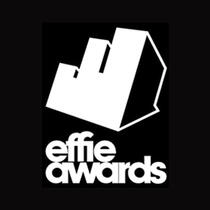 WE'LL WRITE
OUR
HANDS OFF FOR YOU.
And then grow new hands for the next project. Any kind of content you need; tv commercials, manifestos, online film, social media copy, pre-roll, 6 sec, 15 sec, sectuplet seconds. Whatever.We will bring the "Dazzler," a.k.a., the idea that makes your potential new business client say in their closed-door meetings, "that's some real good thinking" (or some such something like that).And then we will do even more.
---
---
---
WHO WE ARE
Born from many years of both friendship and collaboration, Fearless Mortals is an award-winning creative collective. We write scripts and come up with any and all ideas surrounding brands. Our creative output has garnered countless numbers of views both on television and online for our clients, not to mention some pretty disgusting gross national product (the grosser the national product, the better).But we'll be honest. We're not universally "fearless." Sue has an intense fear of rats infiltrating the basement. Cayne fears not getting the best price on a portable ice maker, Megan, missing out and Tim fears low blood sugar. However, when it comes to creativity, we will walk with puffed chests into a field of rats selling high-priced ice with nary a granola bar in sight, all while missing a thoroughly-Instagrammed BBQ. We take the risks. Because in these days of media saturation so extreme that even your gas pump wants you to watch a video, you need truthful and unique content to breakthrough. And truthful and unique content is not for the faint of heart.Not only are we committed to being fearless, we believe it's also in our purview to remind our clients to try the same. When you hire Fearless Mortals for your creative needs, we will occasionally feel obligated to say things like: "Yes, we will get rid of the laundry on the kitchen island, but we need to register that you will lose 3 units of relatability," or maybe we'll say, "Ok, we concede to change that line to be broader, thereby taking away all possibilities of offending a single soul, but you need to know, you'll be losing significant humor units," or maybe we'll say "You're milktoasting right now!" (which means you're contributing to the invisibility of your own content).Our group is composed of Chicago actors and improvisors with backgrounds in the Second City, The iO Theater, and ComedySportz, who have a knack for honing in on relatable insights, giving brands an authenticity that is often lost in the industry. Our work has been recognized with numerous prestigious advertising awards, including multi-colored Cannes Lions, One Show Pencils, the Mercury Award and others. And in various places like AdWeek, AdAge, and Creativity Online. We're also responsible for more than a few "virals" (not pandemic-realted).Fearless Mortals partners with the production team at Tessa Films, allowing for clients to get everything done in one fell swoop, from ideation to writing to filming to high fives or congratulatory back-patting to making good podcast suggestions for your commute home.So fear not. The Mortals are here.
---
---
TEAM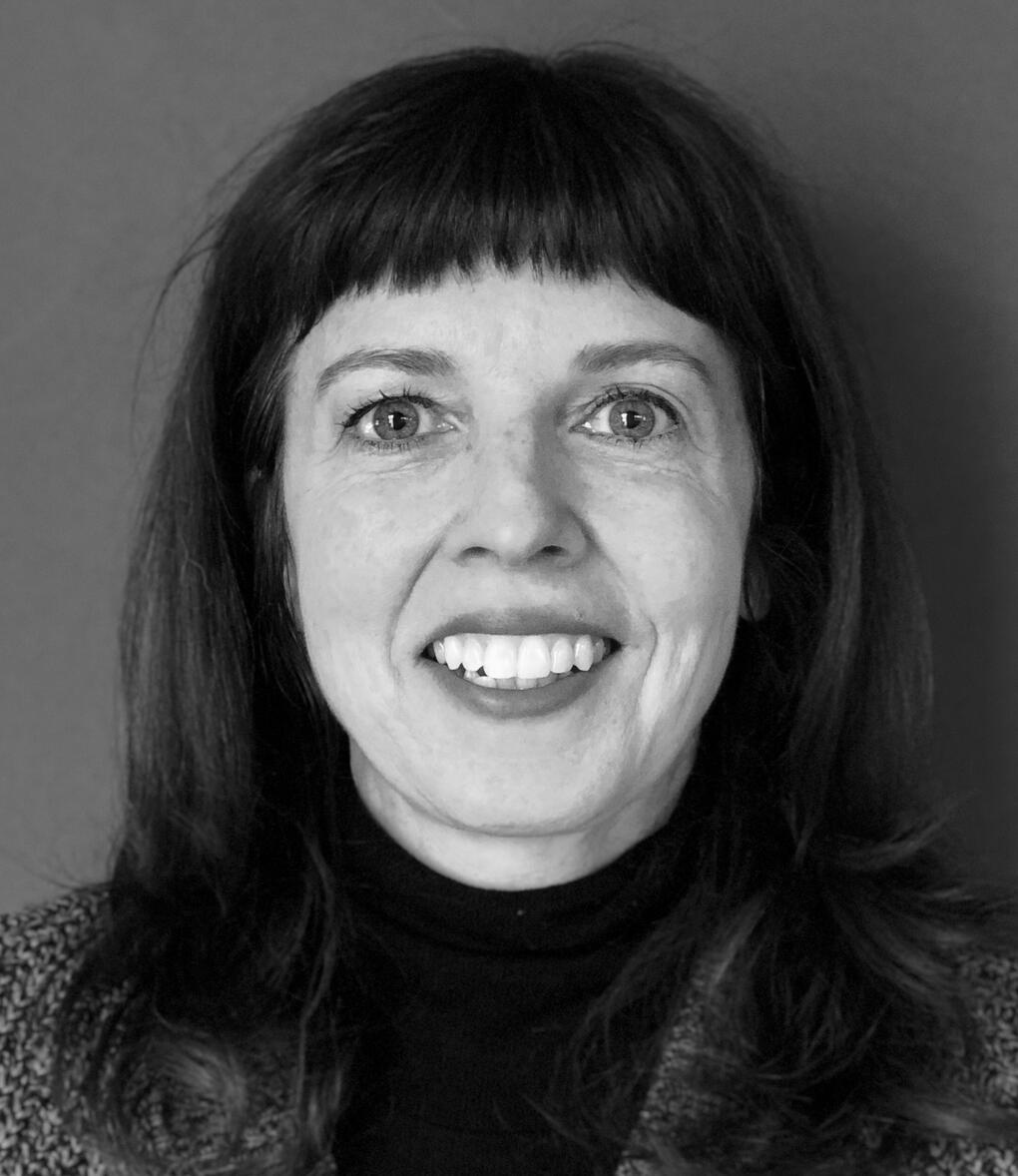 SUE SALVI
Chief Creative
Sue Salvi has been writing for basically a score, give or take 1/2 a baker's dozen and a handful (large, basketball player's hand) of mercury in retrogrades. Although she is known for her brevity, she was told to make this longer. She is compliant. In addition to writing commercials and internet thingys, she is a SAG actor, an improvisor and author of the book, "Someday a Bird Will Poop on You," published by Little, Brown and Co. Is she done now? No? Okay. She is the recipient of a few One Show Awards, some Cannes gold, silver, and bronze lions, a Mercury radio award and a little bit of vomit in her mouth from typing this list. Business!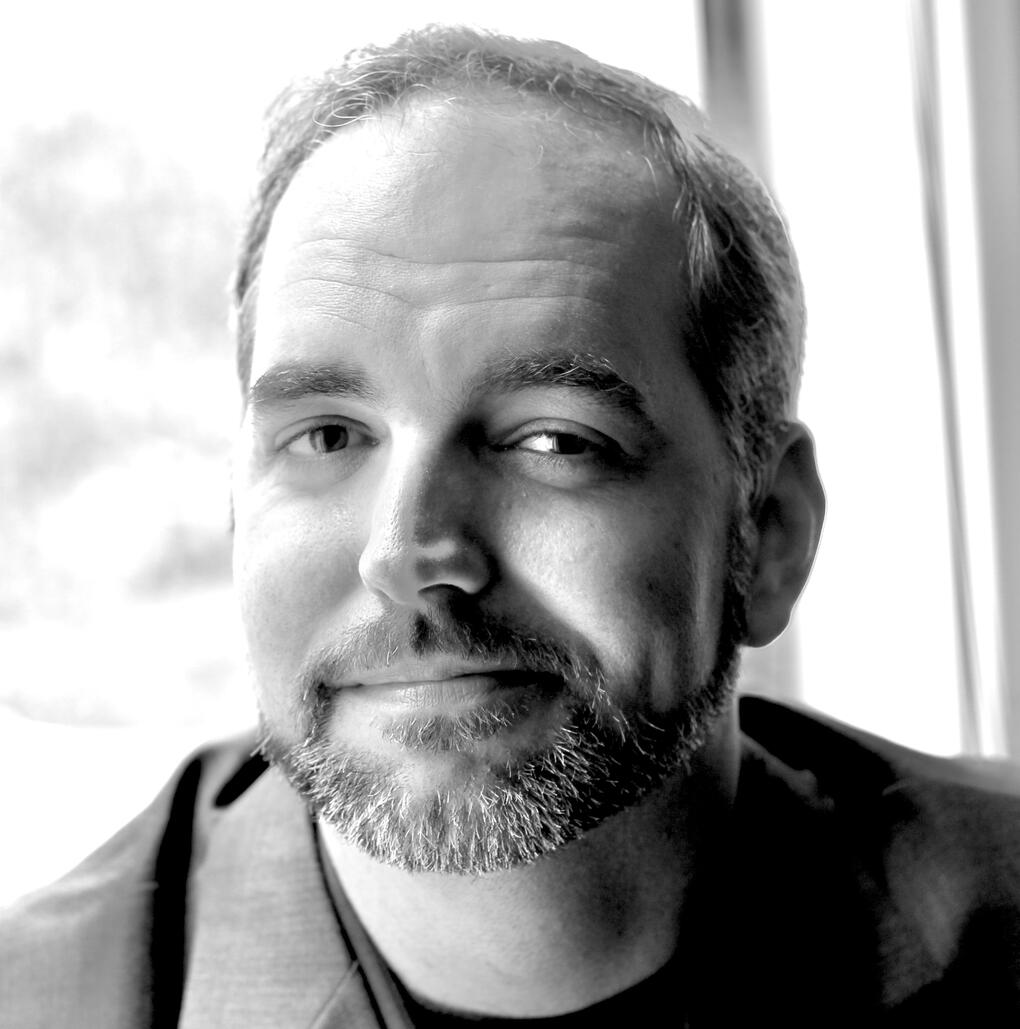 CAYNE COLLIER
Chief Chaff
Cayne has found success as a: stand-up, improvisor, actor, songwriter, producer, copywriter, freestyle rapper, and Boggle player. The Chicago Tribune named him "Chicagoan of the Year" for his seminal stand-up comedy showcase "The Elevated." Cayne toured with The Second City, understudied both stages, was a workshop facilitator and emcee in their business arm for 8+ years and spent 10+ years with ComedySportz. His iO team lasted 3 months. He got his advertising legs with Hog Butcher for over a decade, and he's the force behind artist: CC Bootywalk. And since there's always more: caynecollier.com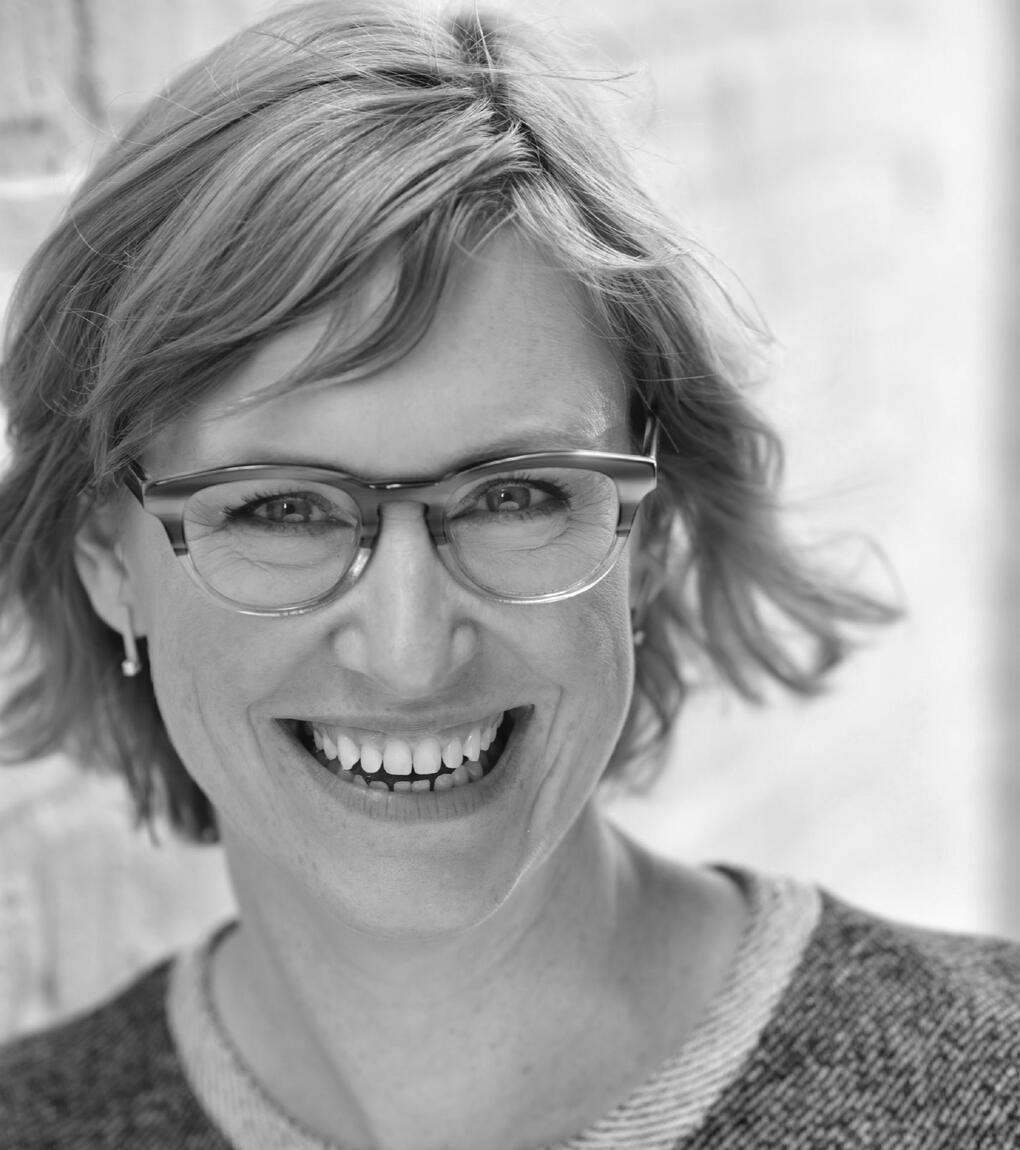 MEGAN KELLIE
Chief Complicator
Megan Kellie is a writer, performer, and visual arty type. The book she illustrated, "Someday a Bird Will Poop on You" can be found in the Czech Republic, Taiwan, and all over the USA. She has performed with the Second City, wrote and performed sketch and improv in various places in Chicago, LA and New York. She's won a local Moth StorySlam, been on NPR, and once helped develop a TV gameshow. Her advertising work has shown her corners of the internet she didn't know existed and truly did not intentionally discover. She paints almost as much as she buys supplies.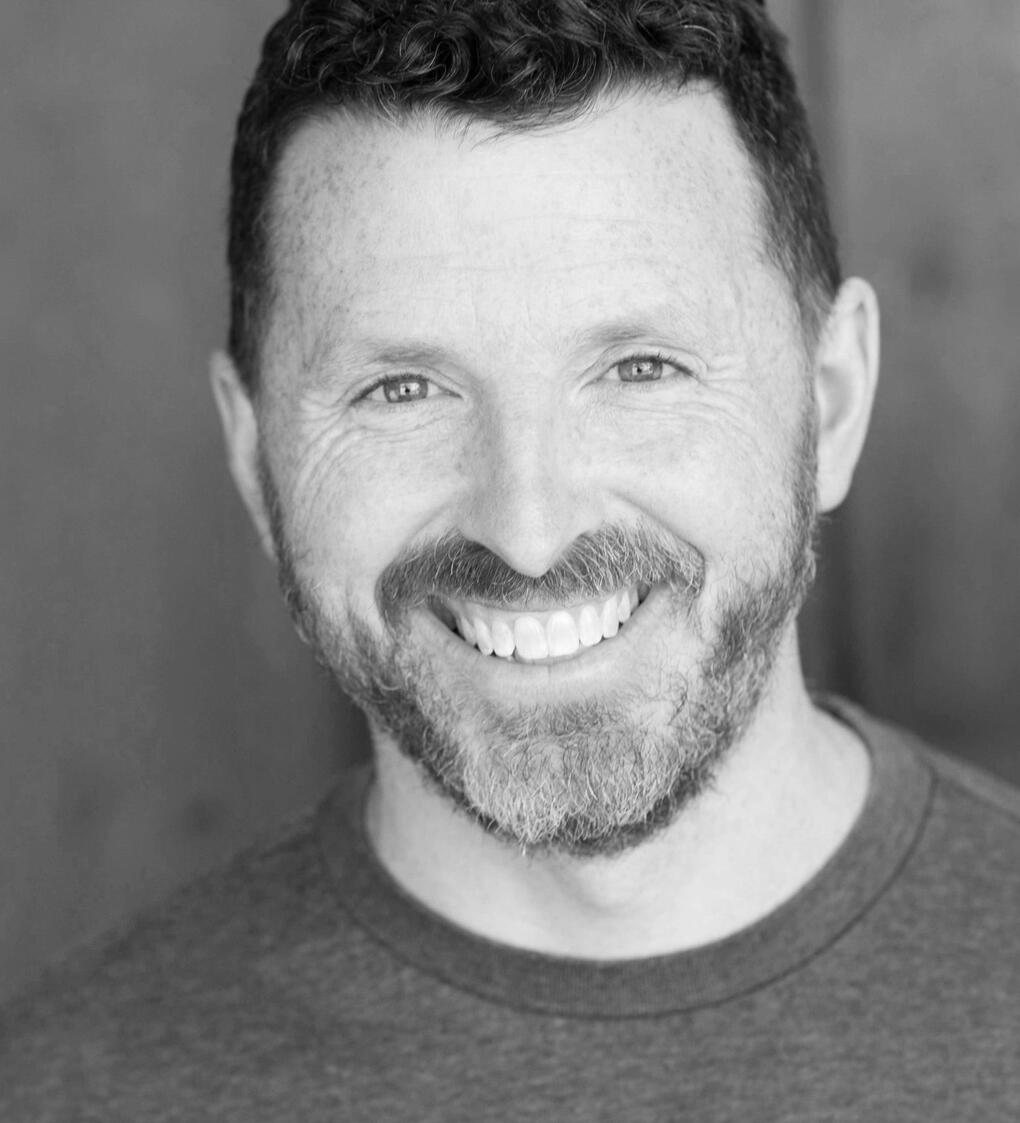 TIM MASON
Chief Schmooze
Tim Mason is a writer/director and actor originally from Kansas City, Missouri. His comedic short films have appeared in festivals around the world including Sundance, and the Slamdance Film Festival where his short No Other Way To Say It won the Jury Prize for Best Narrative Short. He was the co-creator and Executive Producer of the award-winning Showtime Network television show, Work In Progress, for which he directed the entire first season. Tim is an alumnus of the Chicago Second City Mainstage and he nuked all his social media because…you know, social media.
---
---
WORK WITH US
See how easily and how far the right brains can take a good idea.Call Tim Mason @ (312) 834-7009Want some production conscious creative? You can reach us through Tessa Films or leave your name and email here and we'll get back to you in a mortal amount of time.
---
WORK
---
BABY STROLLER TEST-RIDE
SINCE BABIES CAN'T TALK
---
SOLVING AN UNNAMED PROBLEM
---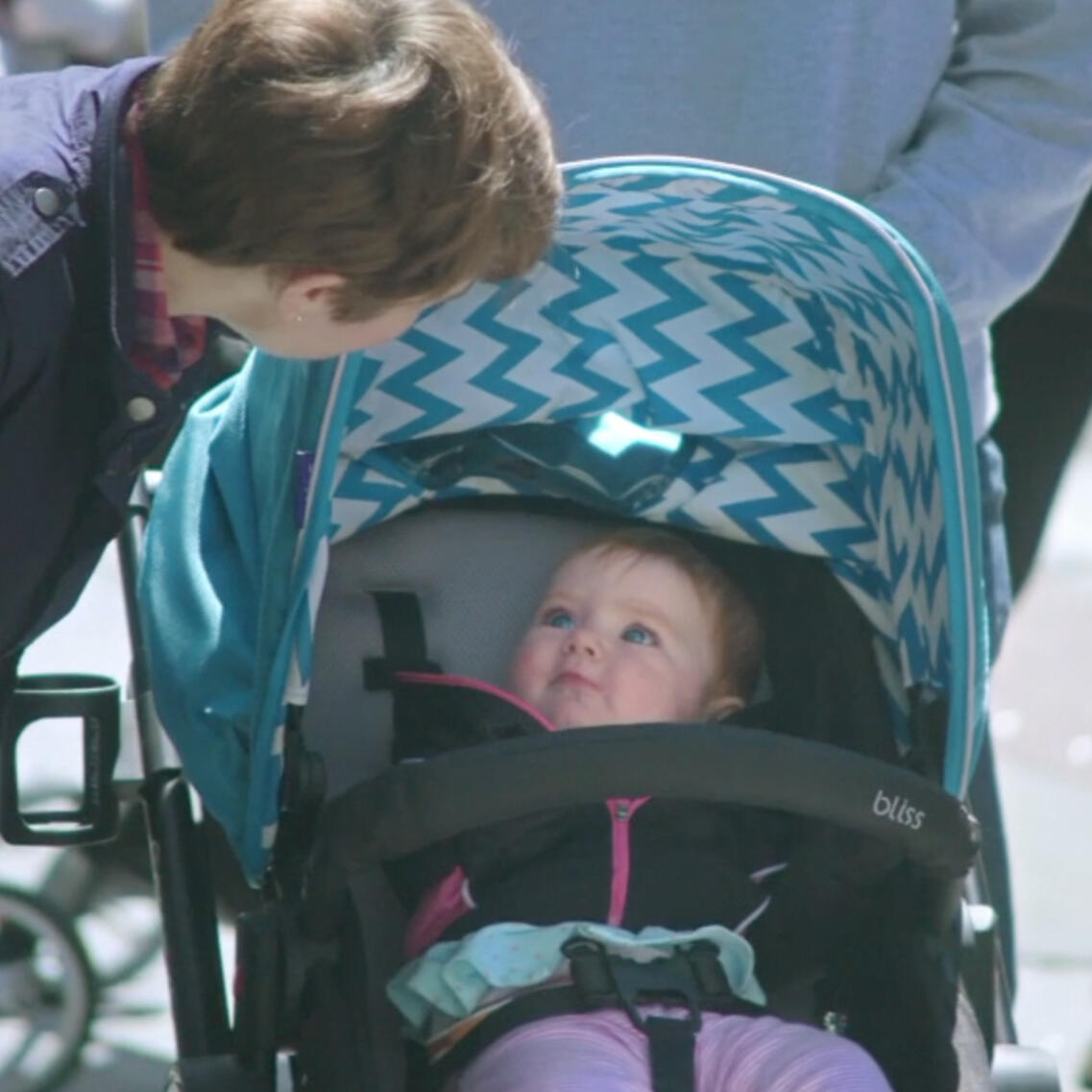 Babies can't tell their parents how comfortable their strollers are. So we came up with engaging content that both demonstrated the comfortability of the stroller to adults, and got eyeballs, shares, clicks, even produced evergreen memes, which in turn drove and continues to drive people to the Contours website, keeping Contours baby products vibrant in the babyscape.The oversized replica of a stroller was a traffic-stopping live event, where the spokesperson interacted with both parents, and babies. This, then, resulted in an online film that was a huge success for the stroller company.
WHAT HAPPENED NEXT
---
+775%
Facebook Ad Impressions
+109%
Increase in social engagement
---
ORGANIC, EARNED, WORLDWIDE MEDIA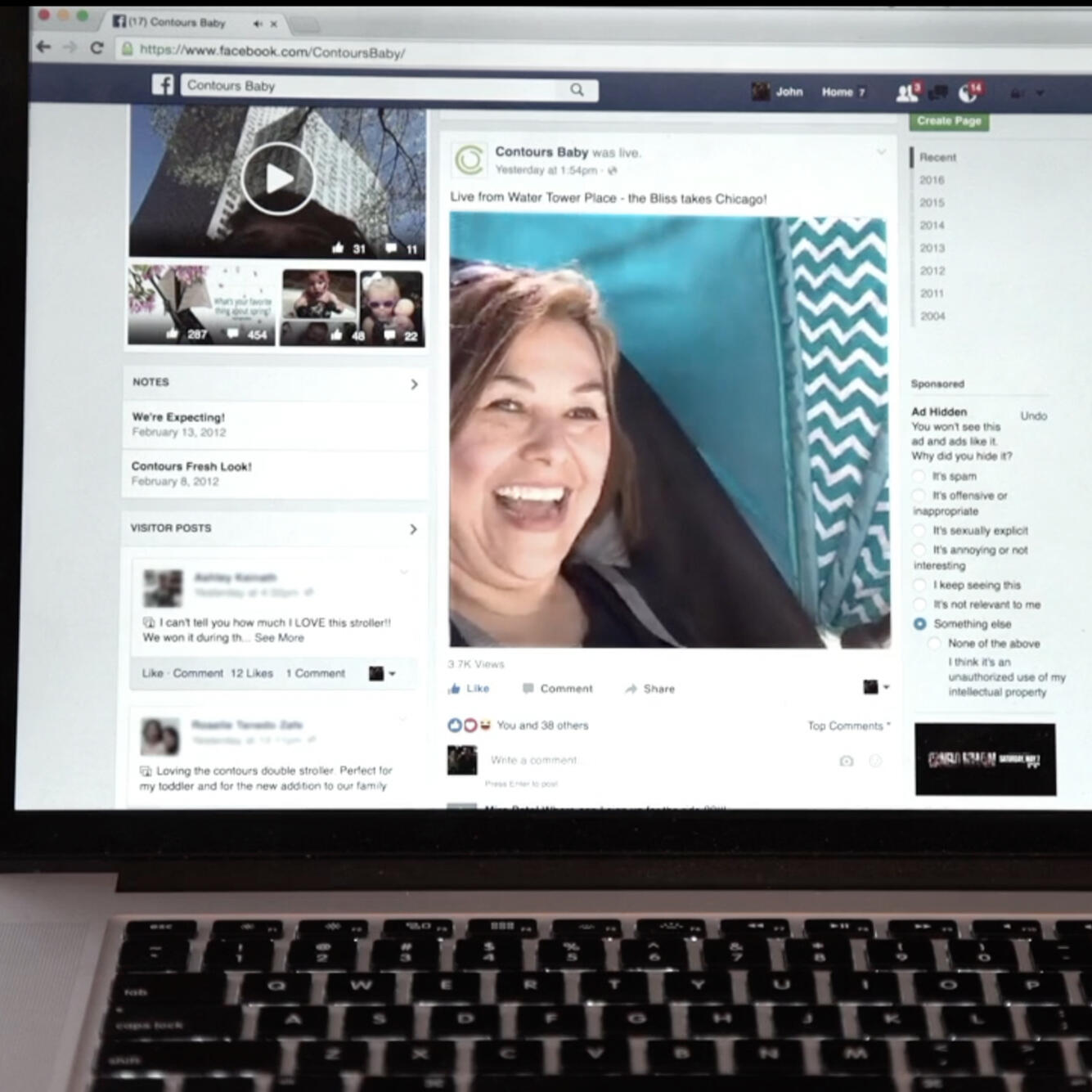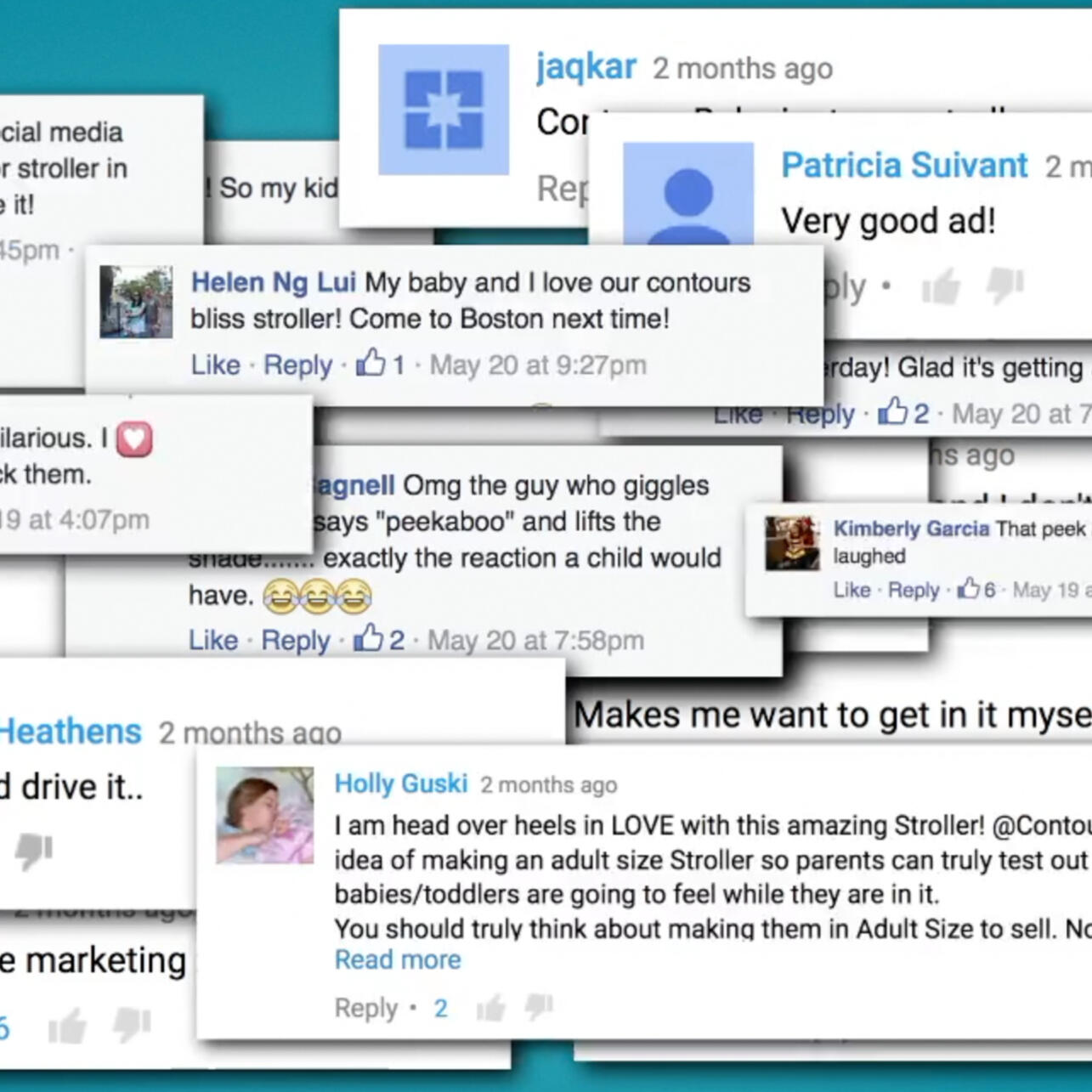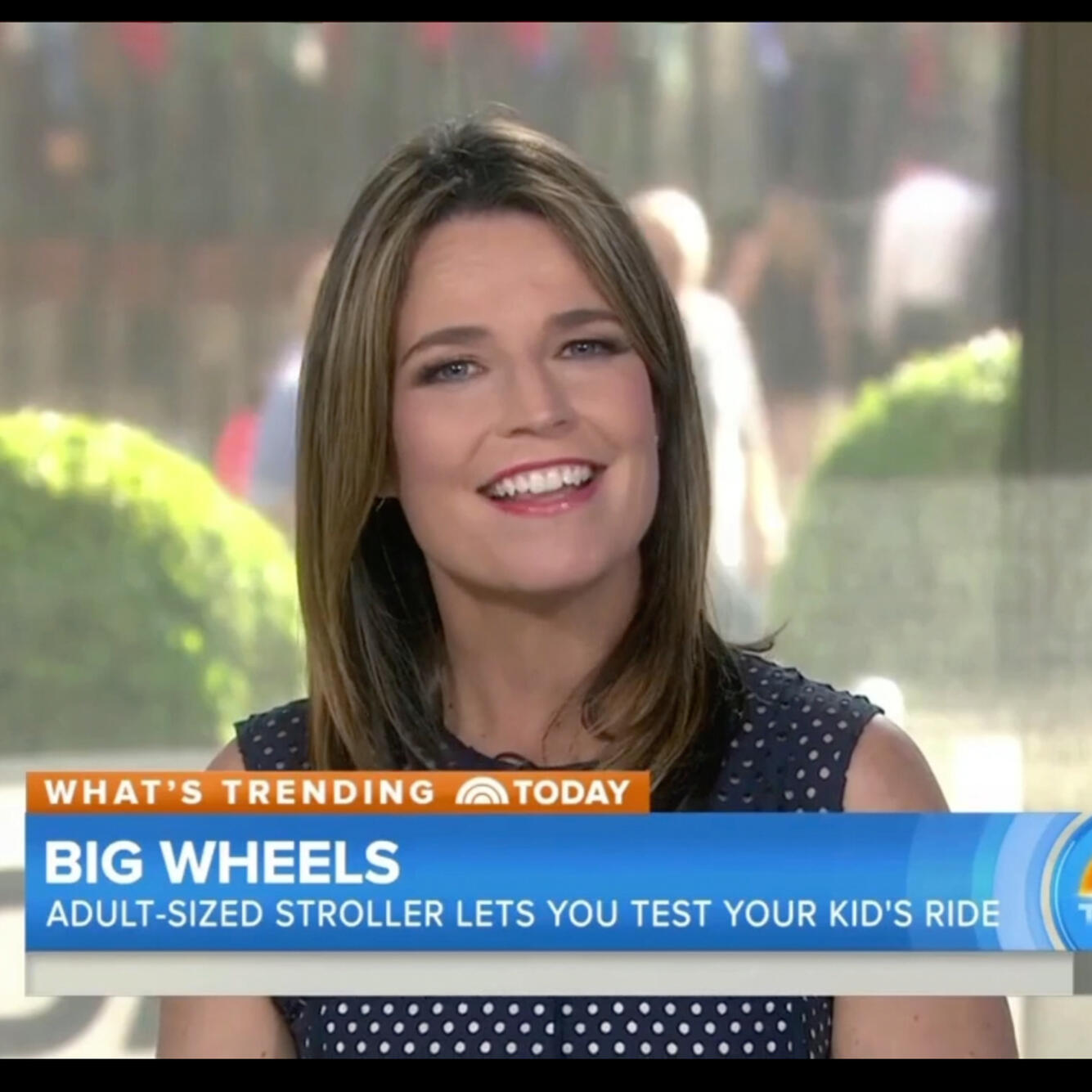 ---
BLIND BARBER
ONE HAIR DRYER ISN'T ENOUGH
---
THE VIRAL POWER OF FAMOUS HAIR
Blind Barber wanted MLB super-star, Bryce Harper, to pitch their line of men's hair-care products so we wrote a comedic script featuring Bryce's magnificent hair and beard. Client approved it. Production began. But the true creative challenge came in how to launch the spot.So we created an untraditional multi-faceted, two-phased campaign to garner attention throughout social and traditional media to announce the Blind Barber x Bryce Harper partnership.Phase 1: We produced a fake social media clip of Bryce Harper using two hairdryers and then posted it to his brother's Instagram and Twitter feeds.Within hours the postings became viral. The video was featured on ALL Major League Baseball games that day, ESPN, most newscasts, and sports shows.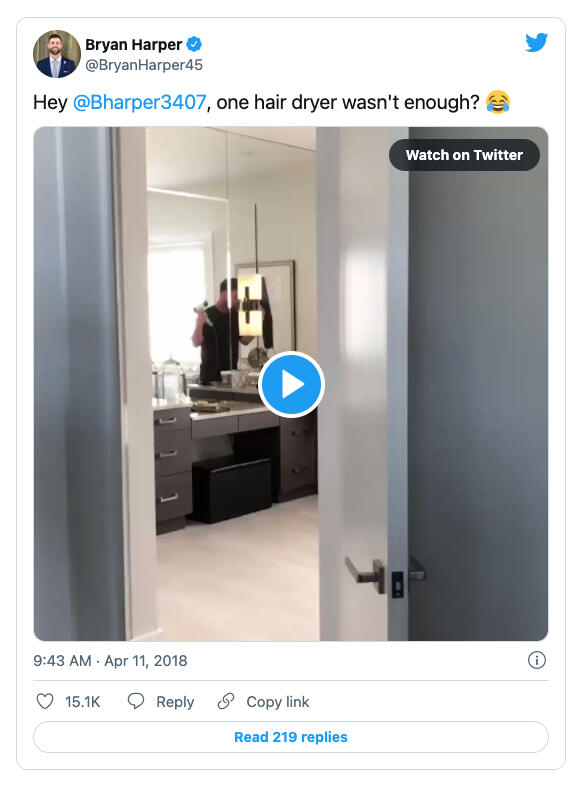 Phase 2: We used the viral social media clip as the ground-work for the launch of the main online ad – a comedic gem that features a montage of Harper psyching himself up in the bathroom mirror while styling his hair and beard with Blind Barber products.The result was a social media campaign that quickly became a viral sensation with nearly 1 million views in just three days.Blind Barber gained earned media coverage in outlets including ESPN, Adweek, USA Today, The Washington Post and The Today Show.All done with no paid media.
AND THEN:
---
3 days later
1 MIL
Total Impressions
1 month later
+63 K
site visits, 50k unique
so far...
+120%
Return on ad spend
---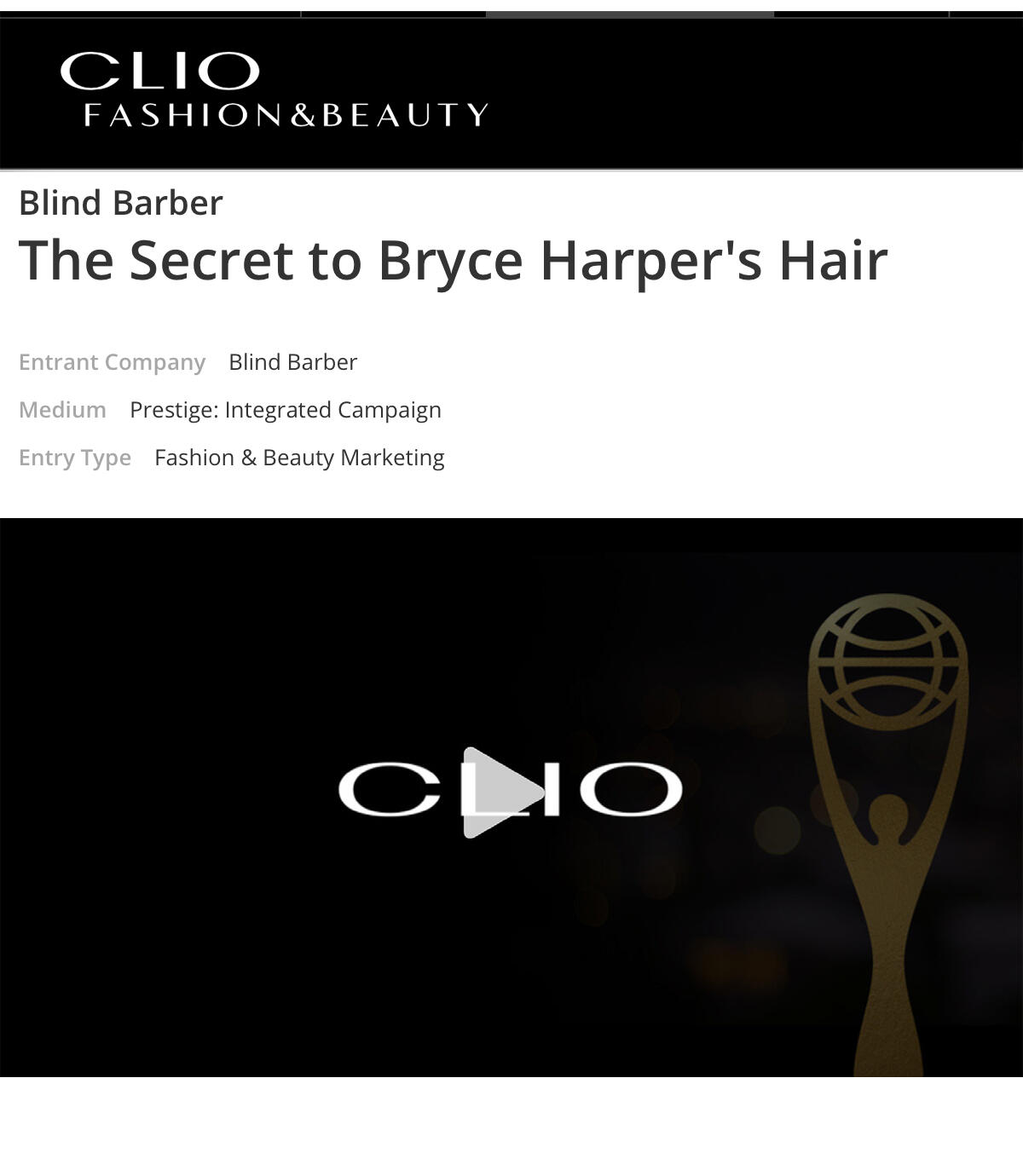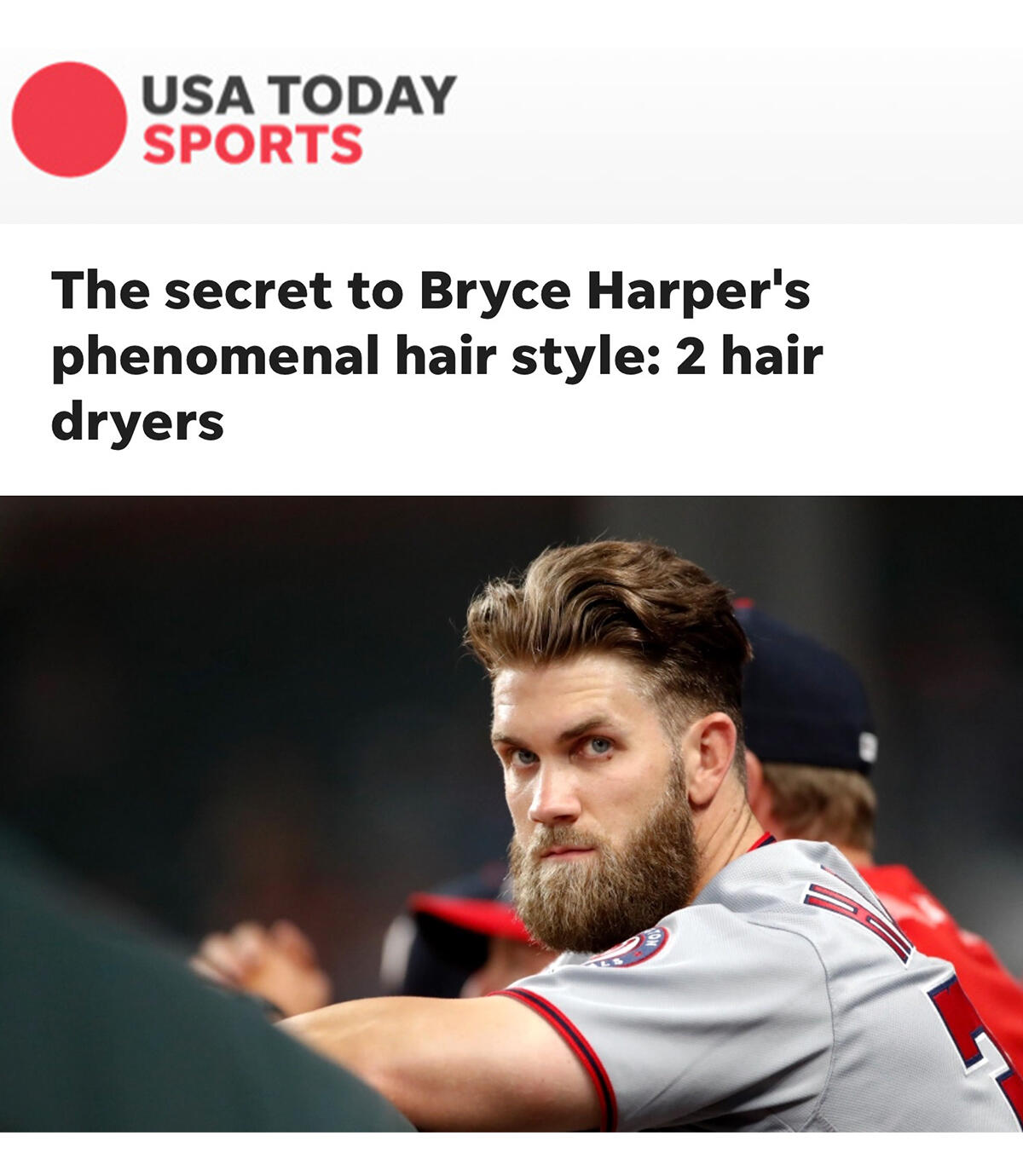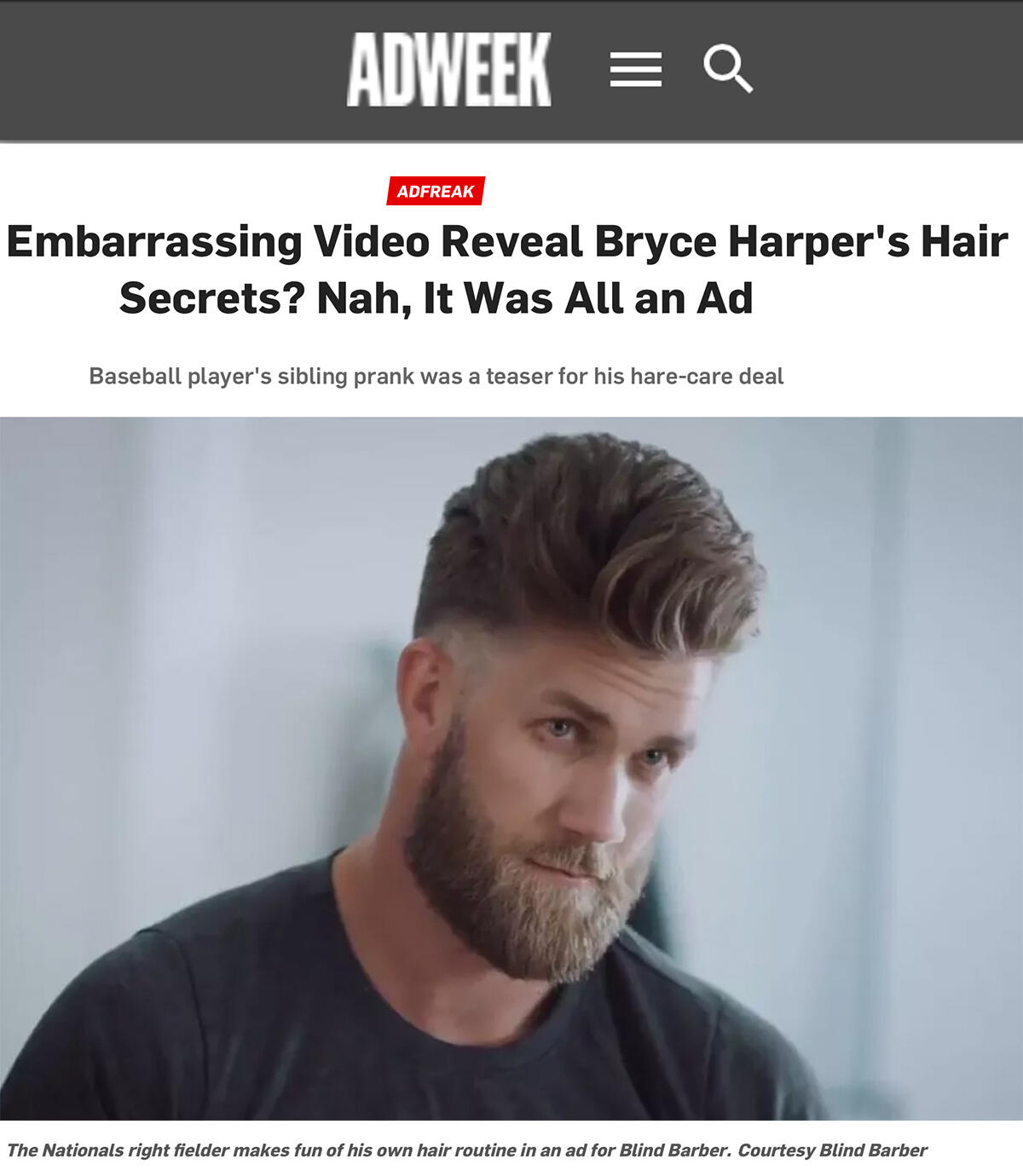 ---
SHOW YOUR JOE
VIRAL, MUSICAL, UNDERWEAR
---
DISRUPTIVE ELEGANCE
Challenge: Kmart wanted to highlight and increase holiday sales of its Joe Boxer brand men's boxers and also increase its own online presence towards the goal of becoming "the most viral brand in the country".Problem: Joe Boxer, the cheeky and slightly irreverent clothing brand was getting lost in the quiet suburbia-ness of Kmart. So, how do we make a huge splash with Joe Boxer brand sensibilities without compromising Kmart's ethos?
---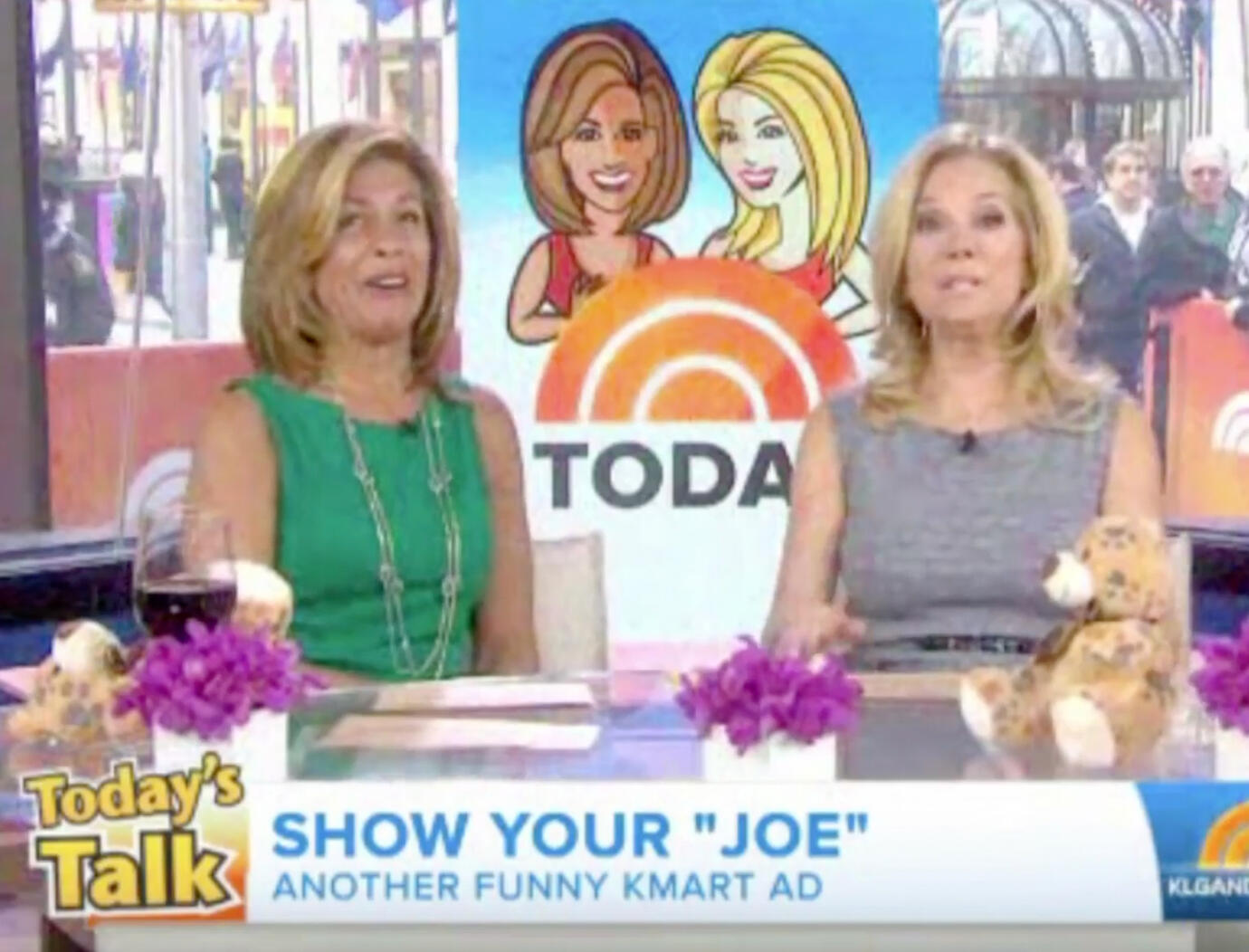 Solution: Disruptive elegance. What could be classier than a bunch of attractive men in tuxedos performing in a bell choir? And then what could be more Joe Boxer than revealing those same men playing a holiday classic with their…ahem, "boxers"? An idea that required a deft balance of doing enough without doing too much - which the production itself also executed seamlessly. It found the way to be Kmart friendly and Joe Boxer funny all the way through to the very last note.
HOW'D IT DO:
---
Ranked #1
Most viral retailer
---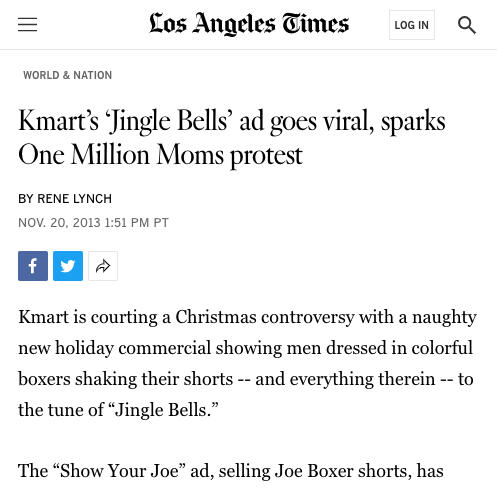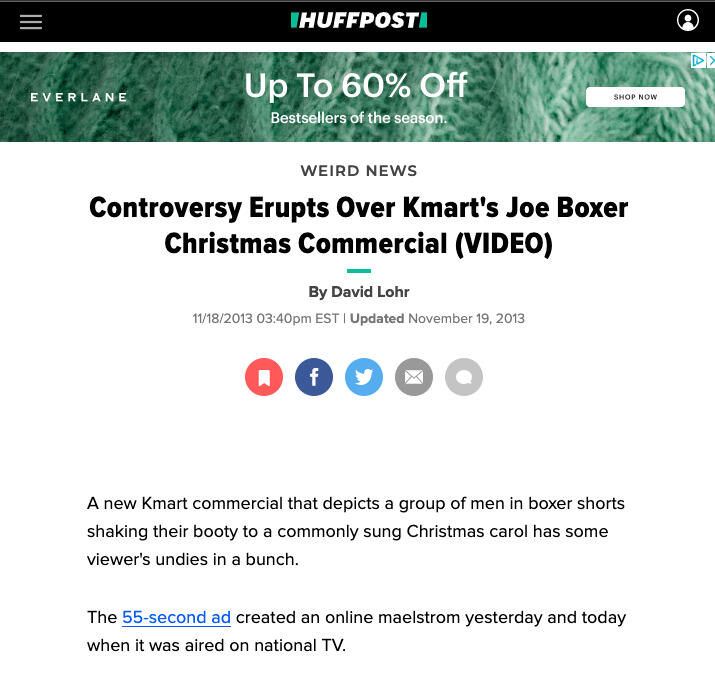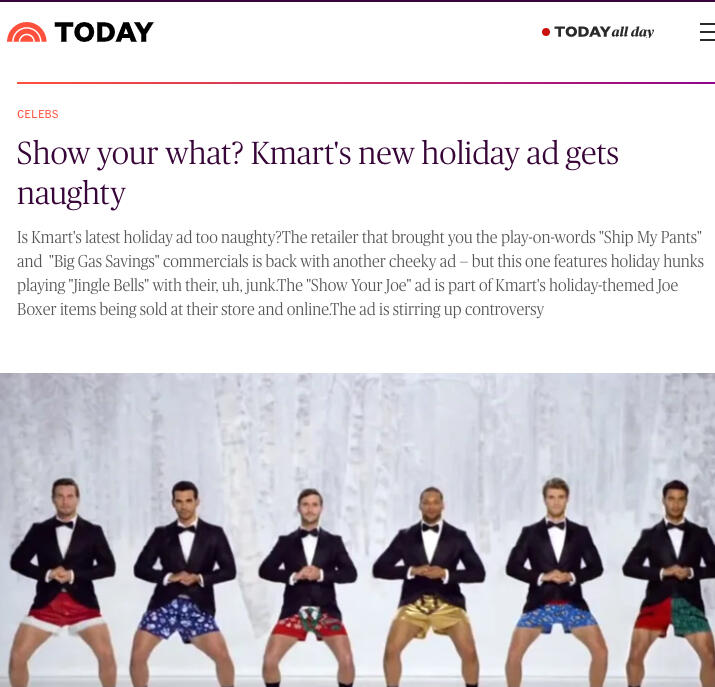 Pitches? We win them!Activations and events? We ideate!Presenting? We do it!Brand voices? We just birthed another one!Music? We write it!In-house videos that are simultaneously humorous and informative? We create!Collaboration workshops? We conduct!We also make puppets (true story).And we are pleasant.And we bring coffee (sometimes).
OUR BRAIN CONTENTS AREN'T CONTENT WITH THE SAME-OLD CONTENT
Quality content, that's what we do. The kind that catches people off-guard, in a good way. And we can make any kind of content you need; tv commercials, internet commercials, phone commercials even the aforementioned gas station pump commercials. Social Media content! :06 second spots!! :06 second feature films!!! whatever!!!! We can write the content or we can write, direct and produce the content. Any and all iteration of Advertising needs. Can be done. By us.
We will write our hands off for you.
---
Then grow new hands for the next assignment.
We'll crack your briefs. And lift your briefs over your crack, when needed. (like any good friend would). When you have a problem, you're sure is unsolvable, we'll say "wait, what about this:" and then we'll blab sentences rife with "solutideas". That's a patented and unpronounceable word that we can define over a phone call. Or a zoom. Or over mini pails of caffeine-infused liquid. (See what we just did!?! We gave a new perspective on the common cup of coffee!) Are you following? We are unafraid.
OATH OF DISTINCTION
While ideating and creating content for our clients,(henceforth known as "you"),
FEARLESS MORTALS
(henceforth known as "we")have a fiduciary creative obligation to call outany and all direction made in the service of fearfulnessorin the service of seeking comfort in conformity,based on our professional opinions.
In order to create a distinct brand and/or expunge your product from the sea of sameness and in order to lead rather than follow, the security of mass-appeal and the practice of parroting the success of others must be kept in check.
---
TO THAT END,
---
WE VOW to occasionally say things like,"Ok. We concede to make this joke broader in order to not offend one single soul.But we are obligated to tell you, in doing so, you will lose 4 units* of humor."
WE VOW to point out circumstances similar, but not limited to, pristine on-location sets that no real people would ever actually live in.We vow to tell you that these pristine surroundings will lose you: 3 units* of relatability.
---
WE VOW TO SAY, FOR EXAMPLE,
"The crumpled laundry on the kitchen island speaks to many people who don't immediately fold their laundry in a designated laundry room and makes these people feel seen, thus will connect them to you."
WE VOW to mention that casting for a 60 year-old woman could mean that we cast a woman who has lived for 60 years of life.
Occasionally small, incremental nudges towards the safety of samenesscompound,thereby affecting the goal of creating unique content.
---
The instant these nudges reveal themselves as detrimental:
WE VOW TO POINT OUT THAT IT'S QUITE POSSIBLE
---
Milquetoasting is the practice of subconsciously contributing to the invisibility of your own brand or product by making itmore ordinaryandless distinctivefor the sake of reaching a broader swath of people, however, in truth, resulting in reaching even fewer people by speaking to no one in particular.
In summary,we have a fiduciary and artistic duty to submit these watch-outs to you,
despite the possibility that you may get annoyed with us.
*For the purposes of this document, "units" are a fabricated measurement devised to quantify the importance of a subjective and non-measurable concept.
FEARLESS MORTALS
PRIVACY POLICY
Fearless Mortals Privacy PolicyThis Privacy Policy describes how your personal information is collected, used, and shared when you visit or make a purchase from fearlessmortals.com (the "Site"). This is from a boilerplate, generally, and we have made editorial additions. You can hunt for them. It will be fun.PERSONAL INFORMATION WE COLLECTWhen you visit the Site, we automatically collect certain information about your device, including information about your web browser, IP address, time zone, and some of the cookies that are installed on your device. Additionally, as you browse the Site, we collect information about the individual web pages or products that you view, what websites or search terms referred you to the Site, and information about how you interact with the Site. We refer to this automatically-collected information as "Device Information."We collect Device Information using the following technologies apparently. We are not doing this on purpose, but odds are it is happening:- "Log files" track actions occurring on the Site, and collect data including your IP address, browser type, Internet service provider, referring/exit pages, and date/time stamps.
- "Web beacons," "tags," and "pixels" are electronic files used to record information about how you browse the Site.When we talk about "Personal Information" in this Privacy Policy, we are talking about Device Information and submitted Information through our messaging form.HOW DO WE USE YOUR PERSONAL INFORMATION?We use this Personal Information to:
Communicate with you;
and
When in line with the preferences you have shared with us, provide you with information or advertising relating to our products or services.
It is possible, and this is serious, we might invite you to a party. You do not have to attend. All invites are voluntary, that's the nature of an invite.We use the Device Information that we collect to help us screen for potential risk and fraud (in particular, your IP address), and more generally to improve and optimize our Site (for example, by generating analytics about how our customers browse and interact with the Site, and to assess the success of our marketing and advertising campaigns).
If, somehow, we learn more about coding or something, we might do more? But we'll update it here, if we do.SHARING YOUR PERSONAL INFORMATIONWe share your Personal Information with third parties to help us use your Personal Information, as described above. For example, we use Carrd to power our website--you can read more about how Carrd uses your Personal Information here: https://carrd.co/docs/general/privacy. We also use Google Analytics to help us understand how our customers use the Site--you can read more about how Google uses your Personal Information here: https://www.google.com/intl/en/policies/privacy/. You can also opt-out of Google Analytics here: https://tools.google.com/dlpage/gaoptout.Finally, we may also share your Personal Information to comply with applicable laws and regulations, to respond to a subpoena, search warrant or other lawful request for information we receive, or to otherwise protect our rights.But in general, we love privacy. And we are not that technical. We are writers and creative people and most of us have journaled. Privacy rules!!!!BEHAVIORAL ADVERTISING[This is from a boilerplate, and frankly, we don't do this at this time. We might never do it. But just in case, in case we do do this, well here it is, we're NOT AFRAID TO TELL YOU!!: Begin boilerplate:]As described above, we use your Personal Information to provide you with targeted advertisements or marketing communications we believe may be of interest to you. For more information about how targeted advertising works, you can visit the Network Advertising Initiative's ("NAI") educational page at http://www.networkadvertising.org/understanding-online-advertising/how-does-it-work.[We're keeping this here because I didn't know it exists quite frankly. Did you know this exists??]:You can opt out of targeted advertising by:
[[
INCLUDE OPT-OUT LINKS FROM WHICHEVER SERVICES BEING USED.
COMMON LINKS INCLUDE:
FACEBOOK - https://www.facebook.com/settings/?tab=ads
GOOGLE - https://www.google.com/settings/ads/anonymous
BING - https://advertise.bingads.microsoft.com/en-us/resources/policies/personalized-ads
]]
Additionally, you can opt out of some of these services by visiting the Digital Advertising Alliance's opt-out portal at: http://optout.aboutads.info/.DO NOT TRACK
Please note that we do not alter our Site's data collection and use practices when we see a Do Not Track signal from your browser. We think. Again, that's boilerplate and if we can respect the wishes of your browser: WE WILL.CHANGES
We may update this privacy policy from time to time in order to reflect, for example, changes to our practices or for other operational, legal or regulatory reasons.CONTACT US
For more information about our privacy practices, if you have questions, or if you would like to make a complaint, please contact us by e-mail at fearlessmortals@gmail.com or themortals@fearlessmortals.com
---
---